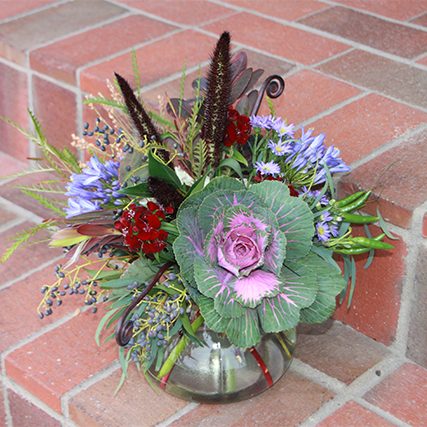 Floral Arrangement – Large
Our large floral arrangements are a statement making presentation that is perfect for large tables, reception areas, and racking up the brownie points! This item is custom made fresh and will appear different from the one pictured. If you have any questions feel free to contact us and we can help.

8″ Vase

16-18″ Total height & includes premium blooms.
In stock