In Bloom Flowers & Gifts
Your Source for Fresh and Beautiful Gifts
In Bloom Flowers and Gifts, is a full service florist and gift shop. At In Bloom, we love to create beautiful floral designs for weddings, sympathy or just simply every day enjoyment.
When you walk in our shop you will see a carefully curated selection of plants, greeting cards, jewelry, seasonal decor and a few items from local artists. With our ever changing selection of gifts, you never know what treasures you will find at In Bloom. We are always happy to help you add just the right touch to your home, business or special event.
Even if you are just looking for something small or need flowers for your big day and beyond, In Bloom treats each and every customer with fantastic service. Our shop was named a 2015 Top Pick for the Knot Best of Weddings, which means you are getting the very best for your special event or occasion.
Contact us today and we can help you pick the very best gift or schedule a consultation for your big day. Just want to shop around or view our creations. Visit our gift shop to purchase amazing gifts or check out our Showcase for arrangements created by In Bloom Flowers and Gifts.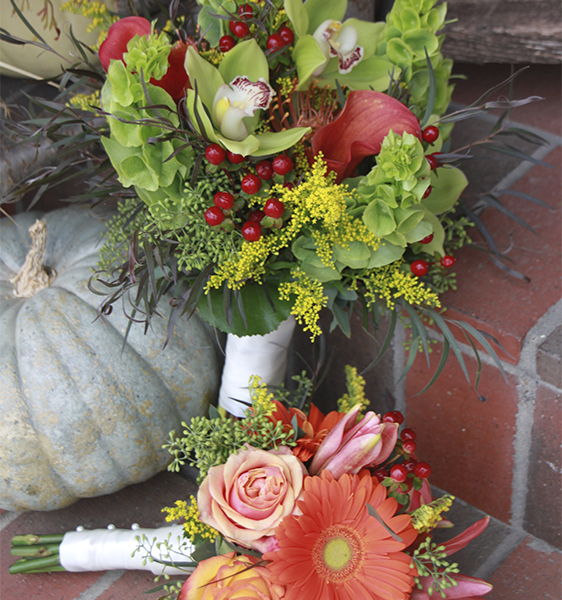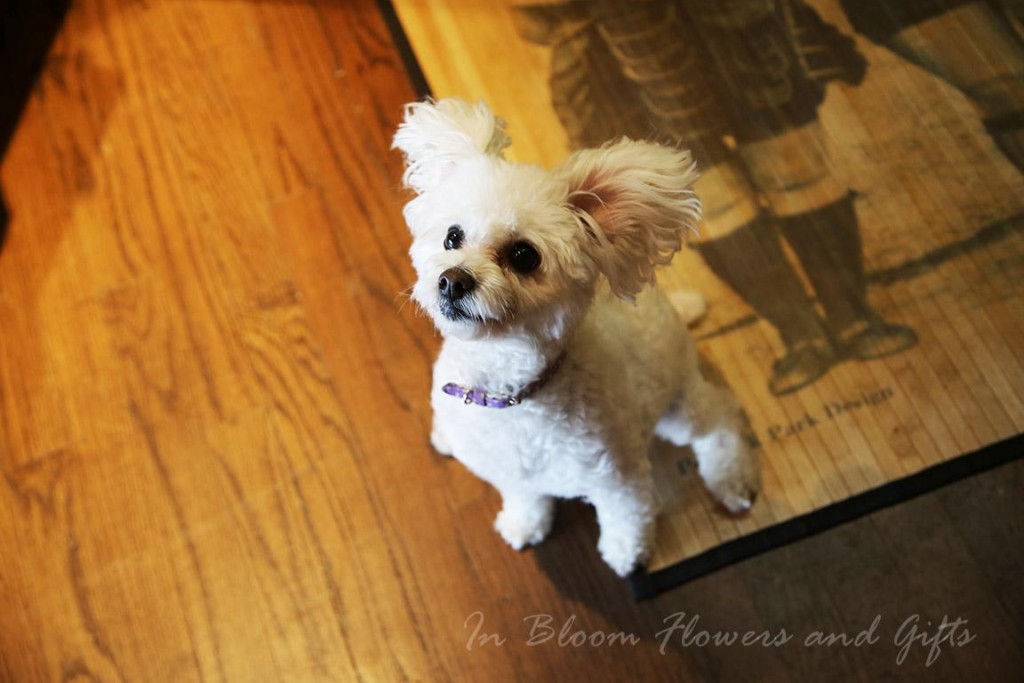 About Our Amazing Team
The Designers
Our staff is made of up of several designers or "In Bloom Babes" (as many of our customers call us) with many years of design experience, but all with talents that are nothing short of amazing! Yes, we truly enjoy working with flowers every day, and while it's fun, it's still a job and we take it seriously! We are daily inspired by all the flowers and plants we work with and are constantly trying new combinations that will please our customers and us too!
Maisy Grace
Maisy loves to run around our office and help our customers choose amazing gifts. Greeting new people makes her very happy.
Meet Our Fantastic Owner & Designer
Kendra Bills
Born and raised in Toledo, Ohio, Kendra is truly a local girl. Creative by nature, she has always looked for ways to express herself and flowers are her favorite medium. In Bloom Flowers & Gifts is Kendra's passion and started out as a dream of two best friends, who through the support of their families and friends made it a reality.
Local Love Stories
Kendra loves to dream with local couples about their wedding days. She believes that every couple has a story and loves to help them express it with flowers.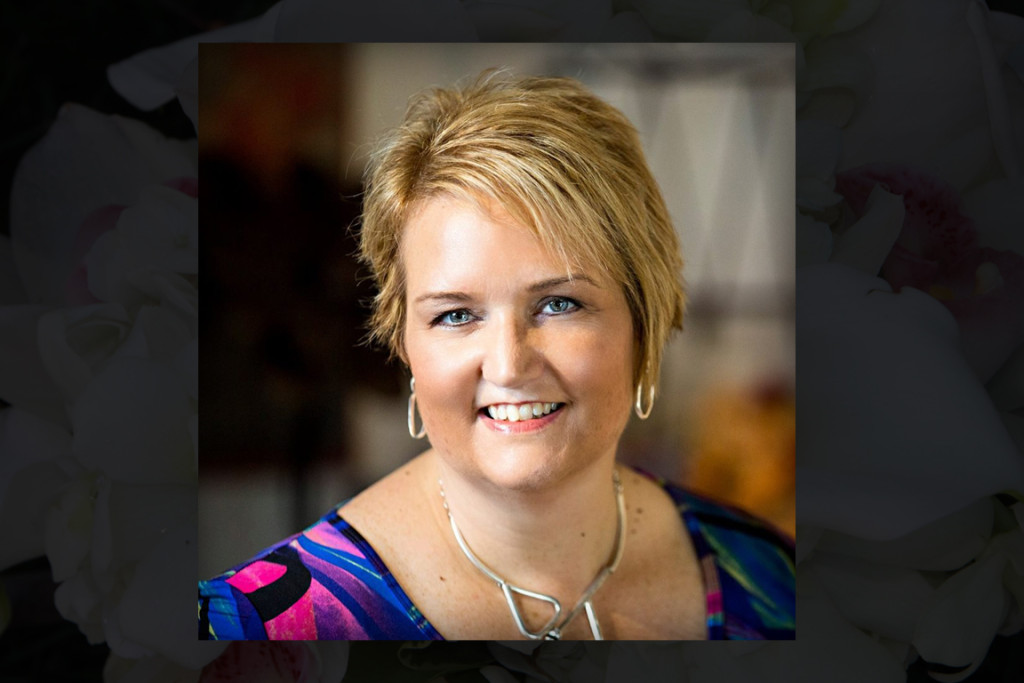 What Our Customers Say
Stefani M.
We used In Bloom for our ceremony and reception and the flowers were absolutely beautiful! It was exactly what we wanted and we received so many compliments on them! Not not are they very talented at what they do, but they are also very wonderful to work with! Thank you for helping make our day…
Stefani M.
Emily A.
In Bloom was a fantastic choice for our daughter's wedding. From the first appointment to the pick up of vases at the end of the evening, Amanda was pleasant to work with, knowledgeable, patient with questions and changes, creative and a true artist. The bouquets for the bride and bridesmaids were truly a work of…
Emily A.
Samantha T.
Kendra was so wonderful! We had a vintage themed wedding and without even giving  them much direction ( because when it comes to flowers, I really have no idea), she made our reception prettier than I had even envisioned! Not only is she creative, but she is very laid-back and easy to work with! I…
Samantha T.